HarvestClear™ Automated Harvesting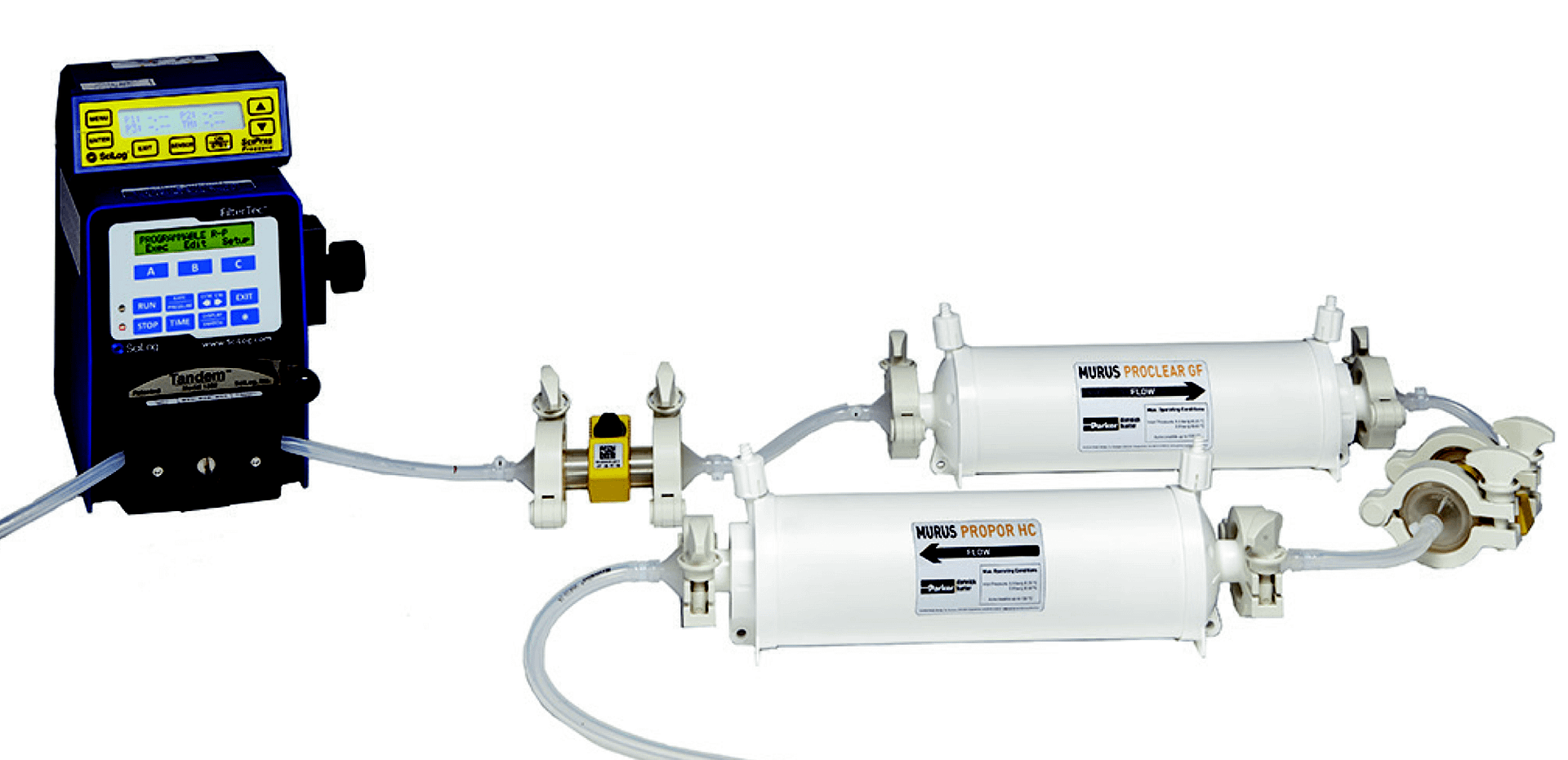 Are you looking to maximise filter performance, automate your harvesting process and minimise non productive time spent stood over your process.
HarvestClear™ solves all these problems, resulting in a significant increase in filter life expectation through 3 simple settings, initial flow rate, maximum inlet pressure, and minimum flow rate. If combined with a weigh station the system can also offer gravimetric control.
The HarvestClear™ Filtration System provides plug-and-play functionality for clarifying the outputs from small-scale bioreactors, allowing immediate use without the need for initial flushing. The system's sterile, pre-flushed, pre-sized manifolds save time and effort. The automation in the FilterTec™ coupled with feedback from in-line SciPres pressure sensors, allows walk-away bioprocessing with reduced risk of product loss as well as an increase in product yield and operator safety.
This is just one of many lab automation solutions on offer from BioPharma Dynamics.
If you would like more information or for somebody to review your process please contact BioPharma Dynamics on 01235 750690 or email us on info@biopharmadynamics.com