The advantages of single use technology within the development stages of a product are well documented but the choice of pumping methods have been limited.
When it comes to pumping of product within single use processes, the choice has been peristaltic pumps where the tubing makes up the single use flow path. The downside of peristaltic pumps is the pulsation and low-pressure parameters of the tube, along with the risk of spallation. In the pumping process target proteins can also be damaged through heat transfer or shear.
As target proteins are analysed and variations are developed, they can be run; if a protein run is not appropriate or has to be adjusted, the entire line gets quickly disposed of and a new single-use line is set up and run. Starting each trial with a fresh, sterile set of single-use components eradicates the extremely expensive and time-consuming procedure of cleaning and validating a permanent line.
B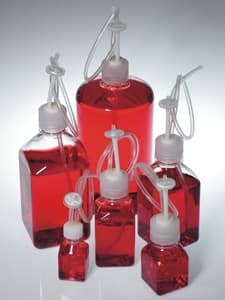 ioPharma Dynamics are proud to announce they have recently been appointed as the Quattroflow product range distributor for the UK. The Quattroflow pump lends itself to single use applications due to the four-head, gentle diaphragm actuation of the unit. The multiple diaphragms work in conjunction to produce and maintain a constant, controlled flow displacement per revolution with no slip. The delivery of the correct flow rate and proper velocities optimise the filtration process, the chromatography column and feed the centrifuges without pulsation. This avoids imbalances that are harmful to the centrifuge and product being separated.
With Quattroflow technology the pumping process can now be single use, low shear, low heat generating and quieter than current methods.
Quattroflow is also available with a stainless steel pump chamber for use in traditional processes. BioPharma Dynamics welcome your questions on this exciting new range of pumps.